Two brand new paperbacks drop today! Raining Fire by Rajan Khanna and ICON by Genevieve Valentine.
RAINING FIRE is the third novel in the Ben Gold series.
"A cool world with steampunk and zombies combined…. The voice is very real and gritty and I felt immersed in the world. Abercombie-edgy and a quick read at that." — Felicia Day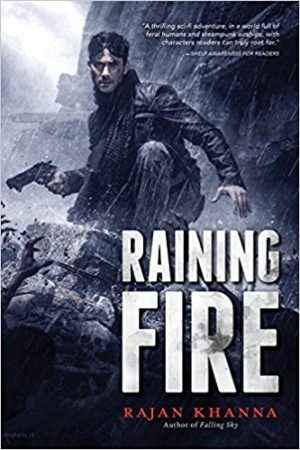 ICON is the second book in the PERSONA SEQUENCE.
"Made me want to stand up and sing." (NPR)